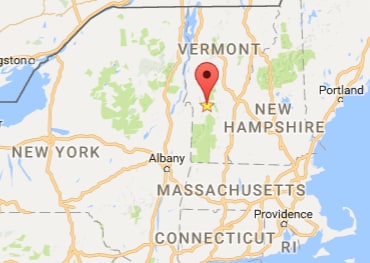 Find Out Why Rutland Subaru is a Great Place for Out of State Buyers in New York & Beyond to Find Their Next Vehicle
Located close to the New York border and the New England states, our Subaru dealership is a great location for you to find your perfect new or new-to-you vehicle. We provide a number of services, from credit pre-approval, same-day delivery for in-stock vehicles, local tax benefits and much more when choosing to shop over the border here at Kinney Subaru. Take a quick look through all our offerings, and come over today to get started on trying to find the perfect new Subaru for you.
Out-of-state buyers do not pay Vermont sales tax!  Buyers pay the local tax when they register their vehicle in their home state.
We can issue a temporary 30 day in transit permit to allow you to take your new (or used) vehicle home or SAME DAY delivery for in stock vehicles.
We will handle all of the paperwork: you can apply for credit and get pre-approved at Kinney.
Our dealerships offers a big city selection with small town service.  You wont find the highway hassles and mega store flimflams at Rutland Subaru.  Your time and dignity will be respected.
We are convenient to reach by car.  Rt 4 is a divided, limited access 65 mph highway from the state line.  Make a left at the light at the Rt 7 intersection and we are on the left just after the 99 restaurant.
Take a nice relaxing demonstration drive on a variety of uncrowded roads around Rutland.
When shopping for a great new Subaru, you'll be interested to know that there are many benefits to coming over to Vermont to find yours. For one, the common misconception that you'll have to pay higher or double sales taxes isn't true; you'll simply pay your own state taxes when you register your vehicle back in your home state. We also offer same day delivery for in-stock vehicles if you've found one that works for you, but can't make the trip over. When you find a great new Subaru Outback, Forester, Legacy, Impreza or Crosstrek, we offer a 30-day, in-transit permit that allows you to take your ride back home and legally drive it before getting your registration taken care of.
Conveniently located near the New York, Massachusetts, and New Hampshire border with easy access thanks to Route 4 and Route 7, we're a great small-town dealership with big-city offerings. Explore the gorgeous views and scenery here across the border, then stop on by and we'll go over your new Subaru lease or loan options. Get pre-approved for financing before heading over here and take care of an important step of the car-shopping process.
We're proud to serve New York State drivers here at Rutland Subaru so come on over today and check out what we have going on.