We're well into spring and looking ahead for a warm, sunny and adventure-filled summer with all of our loyal Subaru enthusiasts in Rutland and throughout southern Vermont, but we want to take a moment to look at our efforts during the winter. As you're well aware, the turn of the calendar is an especially busy time of the year for Rutland Subaru, as we're fully into our Subaru Share the Love efforts. This year, we raised an impressive $15,510 for Rutland Regional Medical Center's Imagine a Healthy Heart Campaign.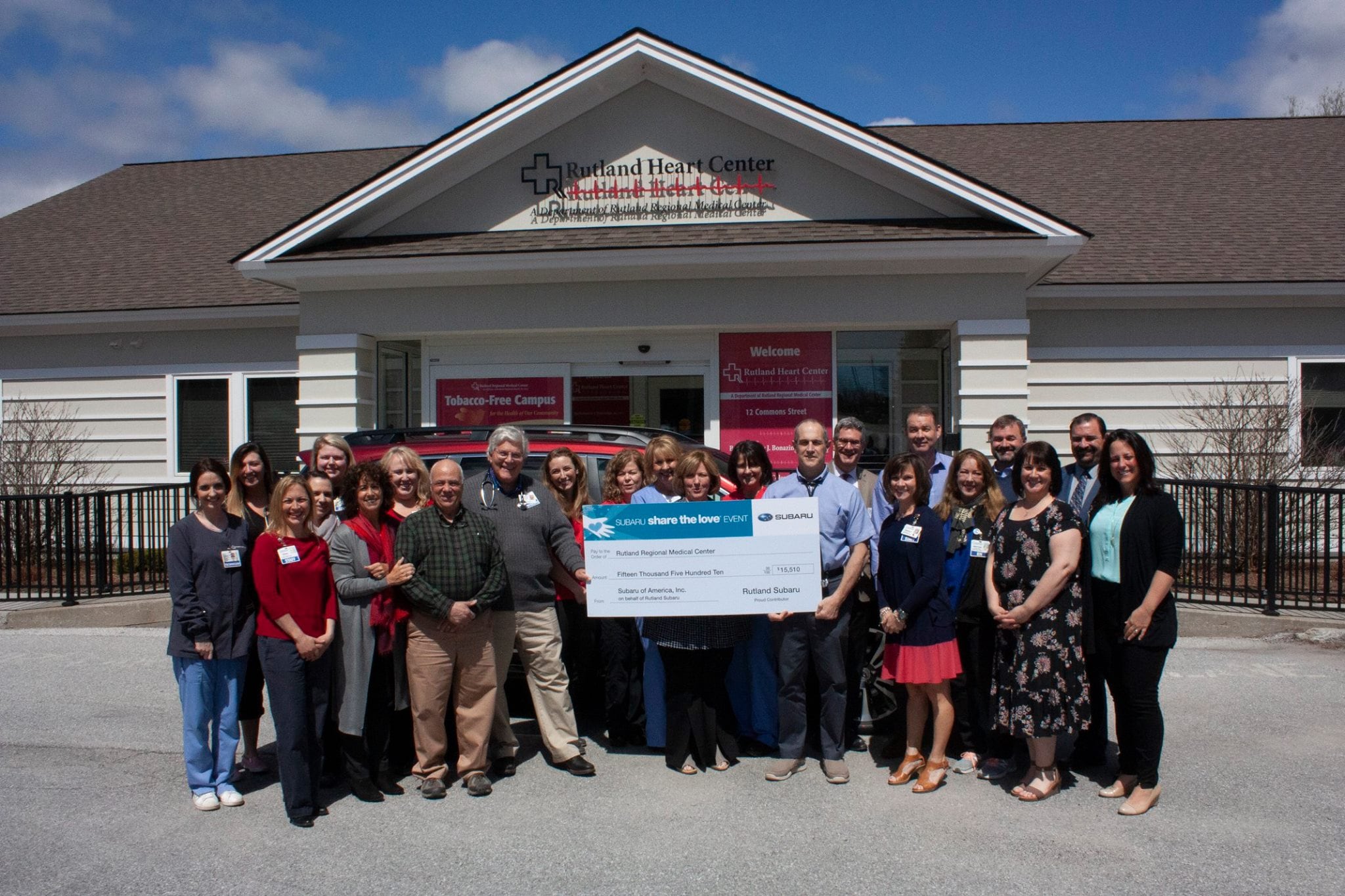 With donations from the Subaru brand, and $250 going to this cause with each new Subaru we sold between November 15, 2018 and January 2, 2019, we were able to donate a considerable sum of much-needed money that supports the medical center's purchase of a nuclear medicine camera for the Rutland Heart Center. This vital technology improves doctors' and nurses' work in helping patients with a number of cardiac issues, one of the leading causes of health-related problems here in southern Vermont and throughout the country.
As always, Subaru's Share the Love Event and our year-long Subaru Love Promise is here to remind our employees and customers alike that we're so much more than a place to buy a new Outback, Forester or Legacy. With the Rutland Regional Medical Center, and its specialized offerings like the Rutland Heart Center, serving so many communities throughout southern Vermont, it's vital that a successful business like our Subaru dealership helps out when and where we can, and we can't do it without loyal customers like you pitching in.
Want to learn more about our Subaru Share the Love events? Visit Rutland Subaru today and see how you can get involved.