If you've lived in southern Vermont for any amount of time, you've seen more than a few Subaru Outback editions out on the road. Having undergone several changes throughout the years, the currently available new 2019 Subaru Outback offers one of the finest crossover setups you'll find anywhere. Standard AWD and safety equipment set you up nicely, with plenty of options to consider as you shop for the perfect Outback here at Rutland Subaru, so visit us today to get started.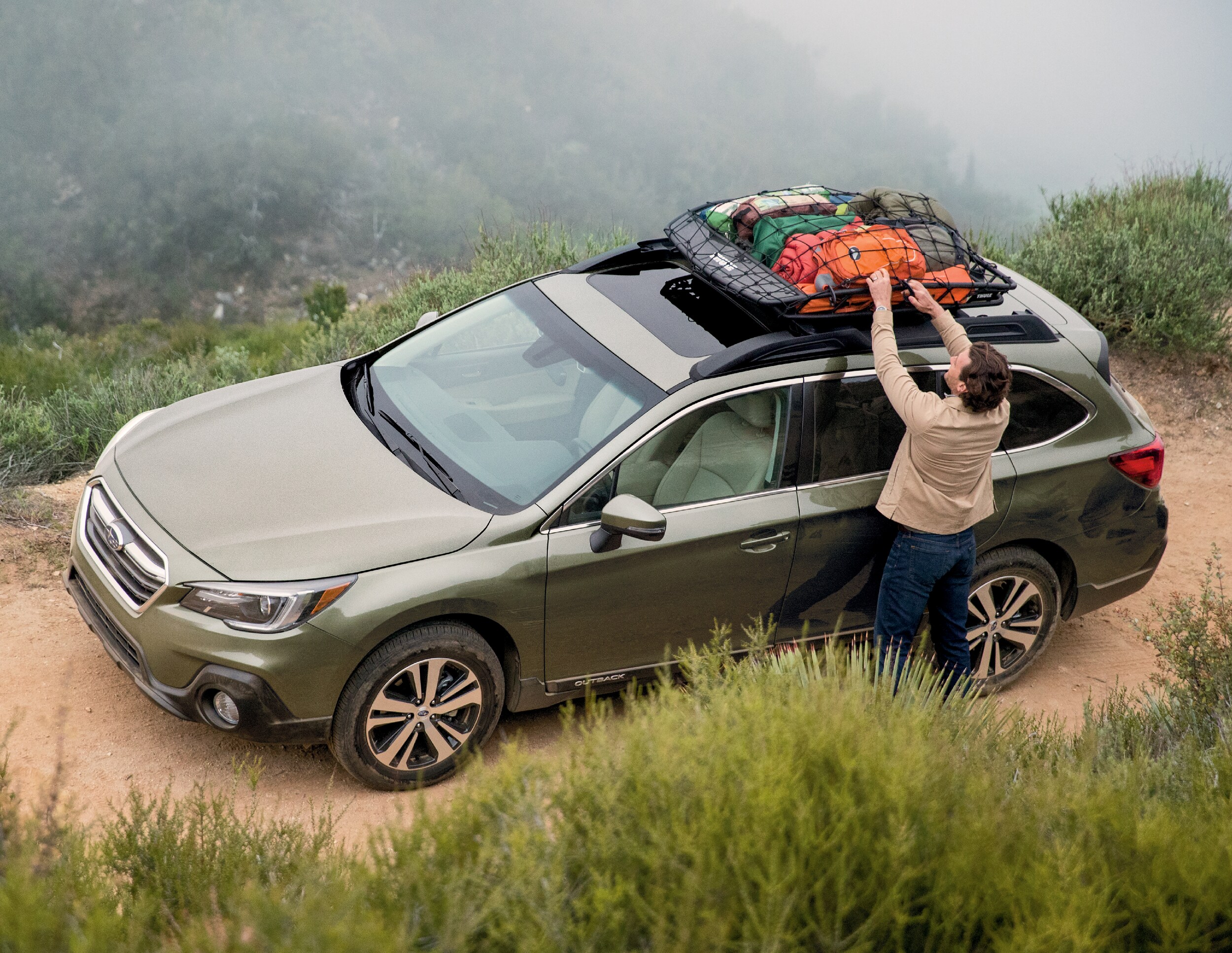 For fans of Subaru, you probably know the next generation Outback for the 2020 model year is coming along. But maybe your car needs can't wait for that new release, which we'll be able to help you out with a new 2019 Subaru Outback, an incredibly impressive do-it-all vehicle in its own way. In this version of the Outback, the Subaru EyeSight safety suite comes standard, delivering base-level features like adaptive cruise control, forward collision warning, automatic emergency braking and more. Moving up to a higher trim will add even more confidence-boosting driver aids like blind-spot monitoring.
Inside the cabin of the Outback, you'll really appreciate the layers of useful space and comfort for up to five. Plenty of cargo room and easily adjustable rear seats make moving along with all sorts of stuff inside easy, and you know Subaru is one of the best pet-friendly brands on the market, so the Outback will be a great choice if you have a four-legged friend or two regularly joining you for rides.
For all its size and capabilities, the new 2019 Subaru Outback is one of the more efficient vehicles of its style, especially when you consider it comes standard with AWD. Sticking with the base four-cylinder engine will see you earning up to 32 mpg on the highway, while you can select the more-powerful six-cylinder if you're willing to sacrifice some thriftiness for a speedier drive.
2019 Subaru Outback Overview
To review, here's some key highlights of the new 2019 Subaru Outback, which can be bought or leased with a great deal here in Rutland today:
Standard Symmetrical All-Wheel Drive, which is a must-have for driving around southern Vermont and the northeast during the roughest winter weather we typically experience.
Options for an efficient 2.5-liter four-cylinder (175 horsepower and 174 pound-feet of torque) or a 3.6-liter six-cylinder (256 horsepower and 247 pound-feet of torque) allow you to have a coupe different driving styles.
Standard Subaru EyeSight safety suite, including adaptive cruise control, lane departure warning and mitigation, front collision warning and automatic emergency braking.
73.3 cubic feet of maximum cargo space, a significant figure for a crossover of this size.
See What the 2020 Outback Will Bring to Rutland Subaru
Of course if you're biding your time for an upgrade, it might be worth your wait to see when the new 2020 Subaru Outback will be available here in Rutland. This will bring a long-awaited full redesign to the Outback, with a notably different infotainment setup, a new turbocharged four-cylinder engine and much more to the mix. When the time comes for the 2020 Outback to be released, you can expect the still-excellent 2019 models we have in stock to come with some incredible deals.
2020 #SubaruOutback... #MondayMotivation pic.twitter.com/xAjCqlRz70

— Subaru (@subaru_usa) June 17, 2019
Learn all about the currently new Subaru Outback and see what's coming next for this highly popular Vermont crossover by visiting us today. At Rutland Subaru, we're always happy to help you find the perfect car, and to share with you what's happening with our favorite brand.