From our car sales to the service and parts departments here at Rutland Subaru that keeps your Outback, Impreza or Forester in its best shape, there's plenty to love here. But there's something pretty new that we're offering, all for your Subaru to keep fresh and clean, helping to maintain its long-term value, which is already pretty high just being from this brand. We're talking about the detail center here in Rutland, which specializes in high-end cleaning and vehicle protection, an important offering to have for your vehicles that see plenty of mileage on salt-covered roads in the winter, and along all the dirt and unpaved surfaces found around Bennington, Manchester and Middlebury.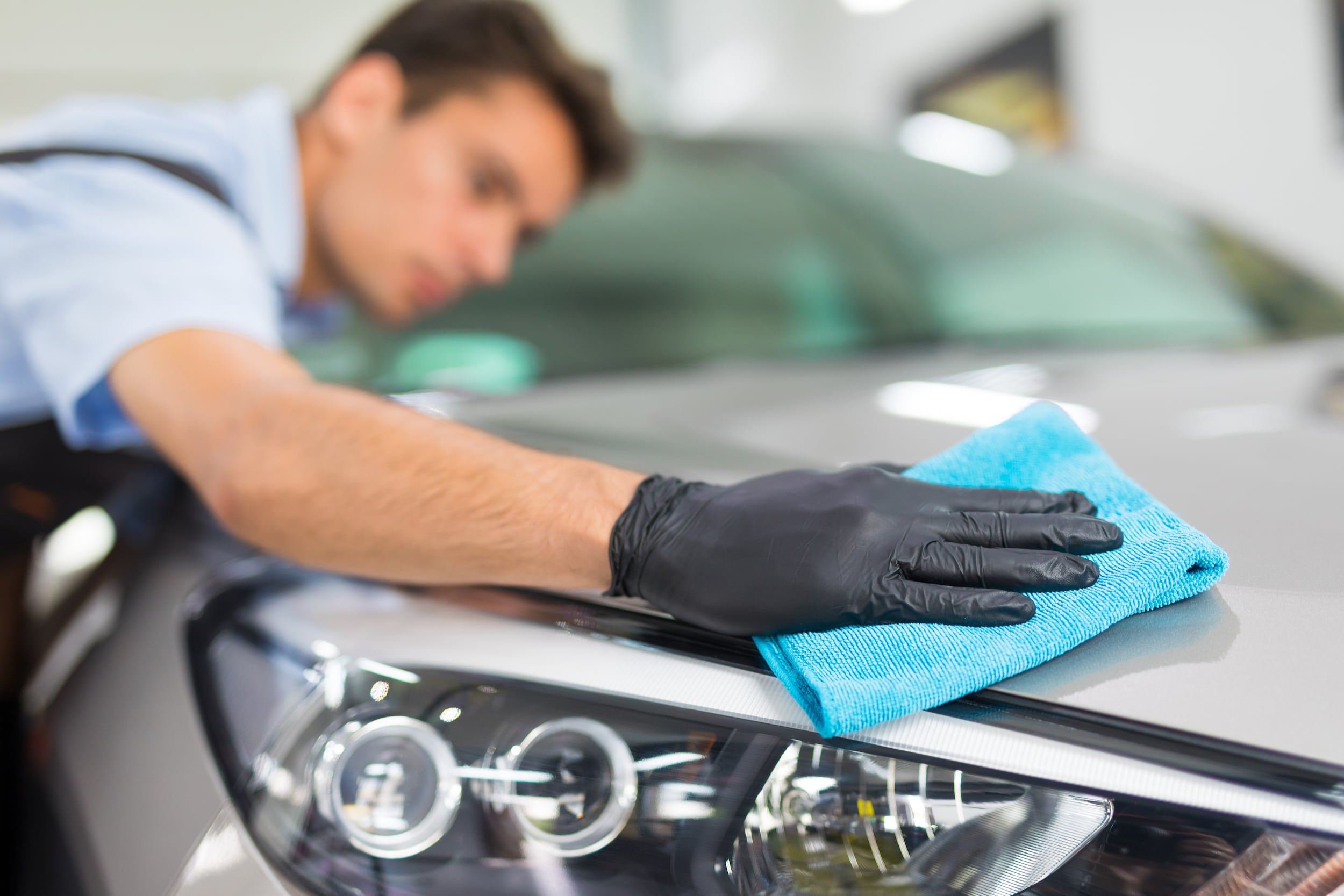 Having a professional detail center right here at our Subaru dealership is a huge boost for drivers like you. Making an annual or semi-regular appointment for an interior or exterior detail or the complete inside and out cleanup can make sure your Legacy, Crosstrek or WRX not only looks good for your travels moving forward, but also helps to maintain its value for the long run.
Explore the Detail Center Options Here in Rutland
Detailing entails full-service cleaning, and you can choose to either stick to the outside, or inside your cabin, or you can tackle both with the complete detail package. From there, you can add extras, including the special GlassCoat package, ceramic coating and paint sealing, among others. Our professionals are always ready to take a close look at your Subaru Outback or Forester, and make recommendations for what your vehicle could use as far as detailing.
For the interior detailing with your Subaru, options include special leather cleaning and conditioning, as well as applying fabric protection and deodorizing to keep smells that may be stuck in there from coming back.
Find the High-End and Intuitive Detailing Technology We Use Here in Rutland
Everything we do here at our detail center is worth looking at closely. This isn't your average car wash you'll find around Rutland or Middlebury, and the tech and equipment used here is designed for deep cleaning and long-lasting protection for your Subaru. A few notable systems include:
The 10HP Heavy Duty Wet and Dry Shampoo System - Used for deep cleans on your Subaru's upholstery and cloth materials inside, taking care of any unwanted stains or smells that have been a drag.
High-Pressure Washers - Trying to get a deep clean on your car's exterior on your own is probably not worth your time, and anybody beyond the professionals may cause some paint damage if they don't know what they're doing. With these washers, you'll get a deep clean throughout your Subaru, from the exterior to the wheels, bumpers and frame.
Reverse Osmosis Water Spot-Free Rinse - This special cleaning process avoids bubbles and spotting, which is often the case at a regular car wash, making sure you get that shiny clean look you're going for.
Here in Vermont, any vehicle incurs a greater deal of wear and tear from the rough dirt roads, and the ice and snow during our long winters. The kinds of road treatment used around here, with salt and solutions, can also build up under and around your Subaru, which will need to be cleaned up. With regular detailing, we not only clean up what's important to avoid rusting and irreparable damage, but we also provide layers of protection for the long haul.
The next time you drop in to shop for a new car or for service or parts, ask us about our detail center offerings, and see what else Rutland Subaru offers for maintaining your ride here in Vermont.