As you know, our Rutland, VT Subaru dealership regularly participates in the kinds of community-oriented efforts the famed automaker is known for. This time around, our Share the Love efforts were geared toward the Rutland Regional Medical Center, as we donated $14,820 to the hospital's Early Detections Saves Lives campaign, which brings some incredible new technology to the region. The 3D Breast imaging technology allows the doctors and experts at Rutland Regional to help patients stay on top of their screenings, leading to healthier lives all around.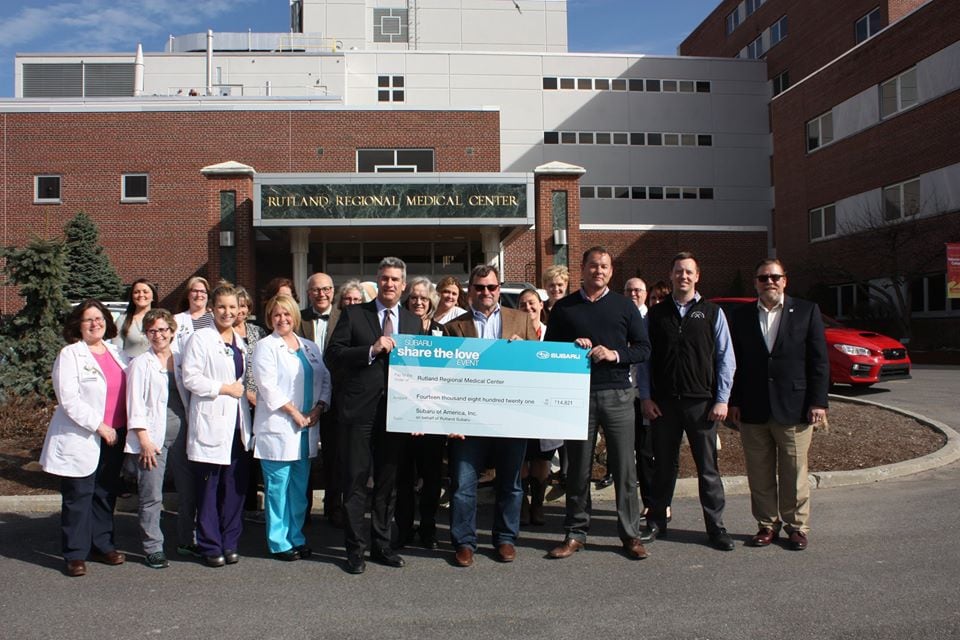 This is one of many ways we here at Rutland Subaru give back to the community. Through the Subaru Love Promise, we focus our efforts on organizations and events in the Rutland area that are not only important to us, but also to the entire region. In this case, we were able to raise funds for Rutland Regional where we donated $250 for every new Subaru sold between November of 2017 and early this January.
Learn more about how Rutland Subaru shares the love by coming over today.